Our Mission is Simple:
To provide clarity, peace, and control of your respiratory health.
Like many great adventures, Aluna started out as a mission among friends. After Charvi Shetty took a course in Biodesign during her senior year at UC Berkeley, she recruited Inderjit Jutla, a friend she knew could help turn her research into a state of the art portable tool for pediatric respiratory management.
From the beginning, Charvi and Inderjit made a conscious choice to focus on kids.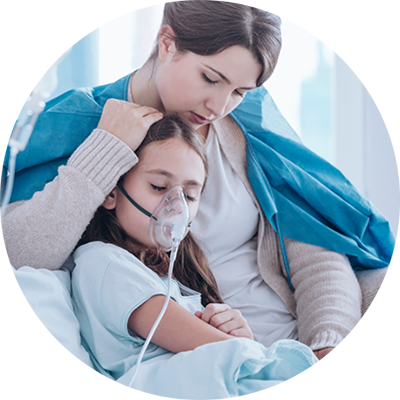 Children make up only a quarter of the total asthma population yet they account for almost half of the asthma emergencies and hospitalizations
Indy suffered from asthma when he was younger, so the two understood that respiratory diseases carry a level of uncertainty and fear that can be crippling. It was clear that gathering critical data daily and relaying it in real time could greatly improve quality of life, not just for kids but also for anxious parents and the healthcare providers who might only see patients during routine checkups or dire emergencies.
Interestingly, after building and testing the first Aluna prototype, Charvi discovered that she also has limited respiratory function and was diagnosed with asthma soon after.
The Aluna team is sharply focused on enabling the management of asthma and other chronic diseases, and one thing is crystal clear:
With dedication, curiosity, and communication we can all breathe a little easier
Meet the Founders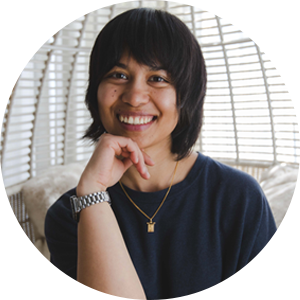 Charvi Shetty
Co-founder &
Chief Executive Officer
Fearless leader and data fiend.
Charvi holds a BA in bioengineering from UC Berkeley and a Master's in biomedical imaging from UC San Francisco.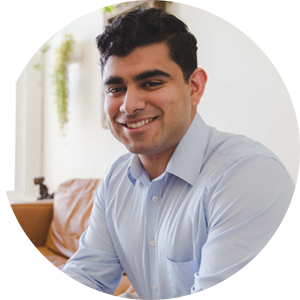 Inderjit Jutla
Co-founder &
Chief Scientific Officer
The science guy. Problem-solver and physics fanatic.
Inderjit ("Indy") has double degrees in Material Science and Computer Science from UC Berkeley.
Learn More About Aluna
Contact Us
Reach out to find out more about our clinical trials and how you can get involved.