Aluna is a Digital Spirometer
How it Works
A spirometer is a device you blow in to which measures the capacity and function of your lungs.
Aluna is pocket friendly and can be used at home or on-the-go.
Set Up
Download our app and assemble your Aluna device.
Pair
Press Aluna's big blue button to sync to your phone via Bluetooth.
Blow!
You're taking a spirometry test – it's the same type of maneuver you'd perform at the clinic.
Use Daily
The more scores you collect, the better. Use Aluna regularly for optimal results.
Our App Features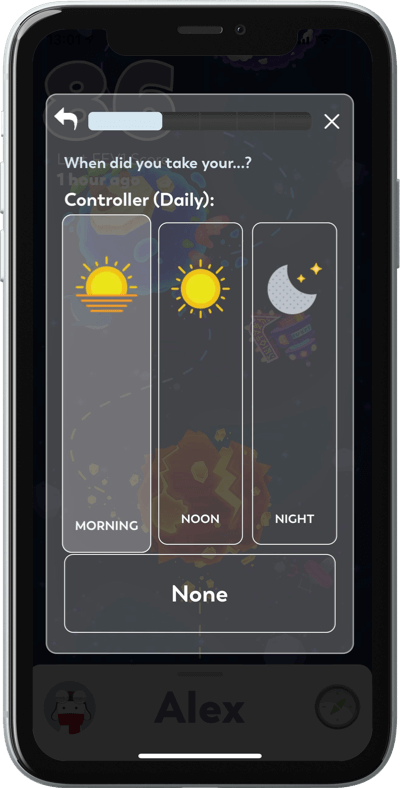 Symptom and Medication Log
Each day you're prompted to record any medication you've taken, as well as any respiratory symptoms you've experienced.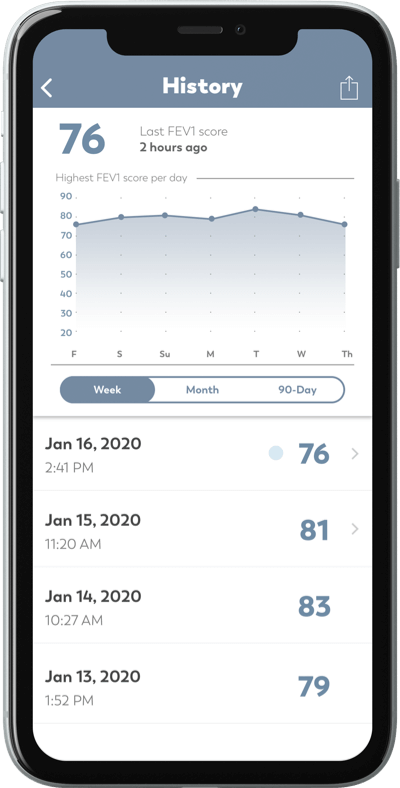 Real-time Lung Health
Each FEV1% score is recorded within the history panel. Over time, you can pick up on recurring patterns in your day-to-day health.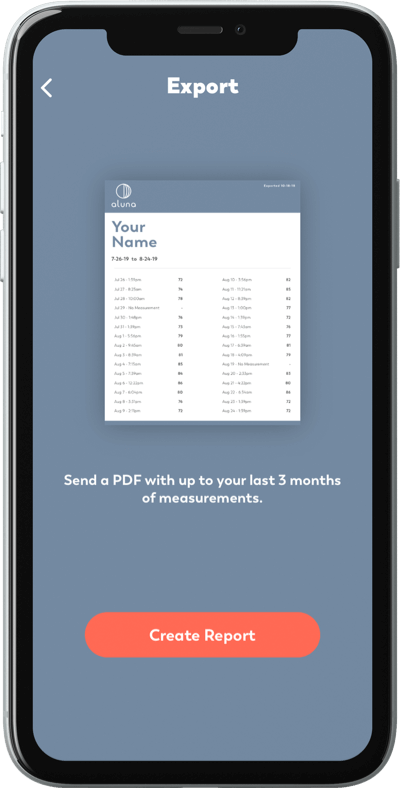 Shareable Data
Email up to 3 months of data to your healthcare provider, a loved one, or yourself. If Aluna was prescribed to you, your scores will automatically upload to our server for review by your provider.
Healthcare in Disguise
Set Goals
Set goals for yourself and use our in-app reminders to help you keep on track.
Unlock Rewards
Collect gems when you perform spirometry and trade them in for unique ship parts.
Complete Quests
Record respiratory events, view your history and perform other health-related tasks to earn additional gems.
Take Control with Aluna
Chronic lung conditions cause unwelcome disruptions in our day-to-day. Aluna's home-based spirometer was designed by people with asthma to help keep frustration and alarming surprises at bay.
Get Aluna