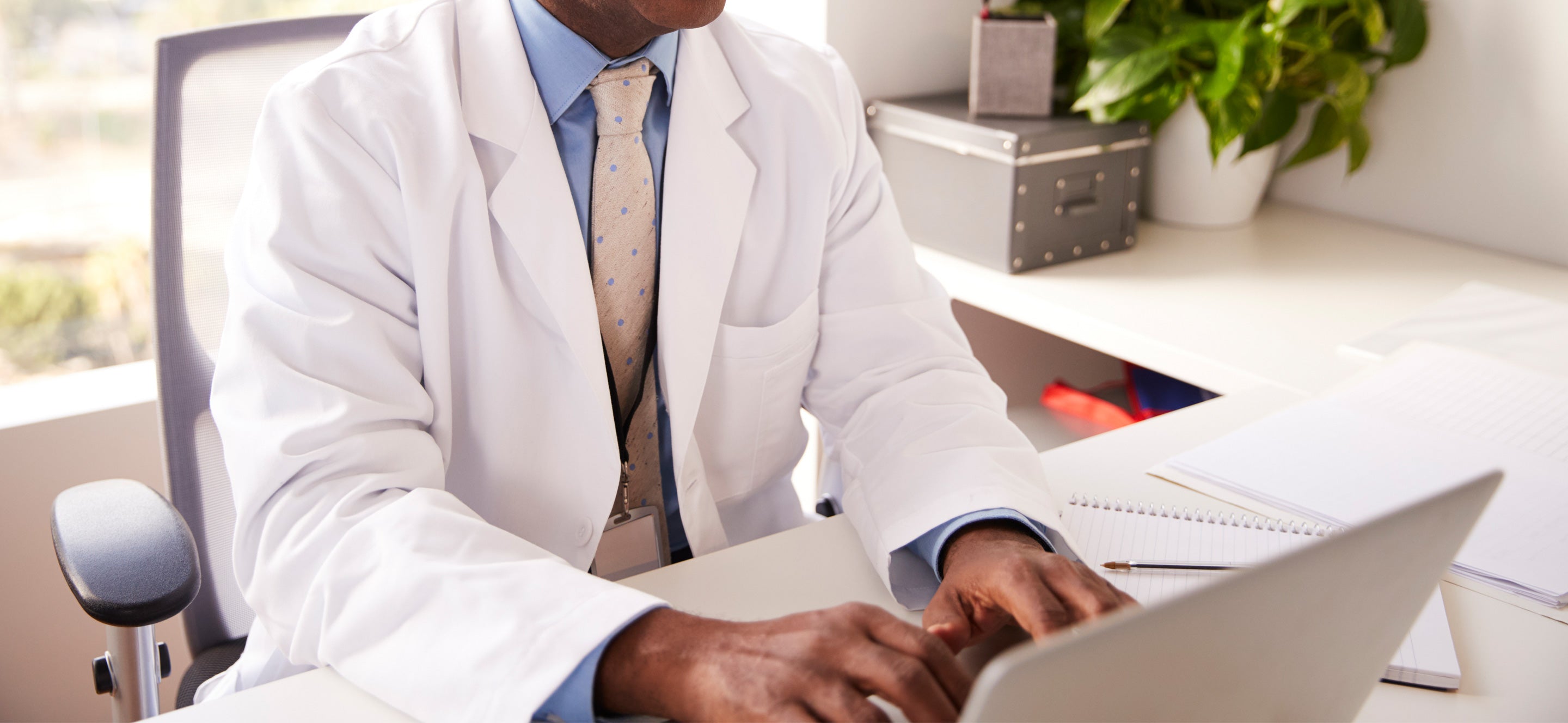 Enhancing Remote Care for You and Your Patients
Aluna is a portable, digital spirometry platform that accurately measures your patients' respiratory functions and gives you remote access to their lung health data
Get Demo
Aluna is FDA-cleared for both over-the-counter and prescription use.

Better Care
Provide high-quality care through remote monitoring

Increase Efficiency
Unlock seamless Telemedicine opportunities

Increase Revenue
Realize revenue growth through CPT Codes
Access Accurate Data
Aluna's algorithm can identify 'adequate effort' vs. 'inadequate effort' spirometry results, ensuring physicians are seeing meaningful data. In addition to FEV1% and PEF, gain access to patients'...
Flow-volume curve
Environmental factors
Medication usage
Respiratory symptoms
Exercise activities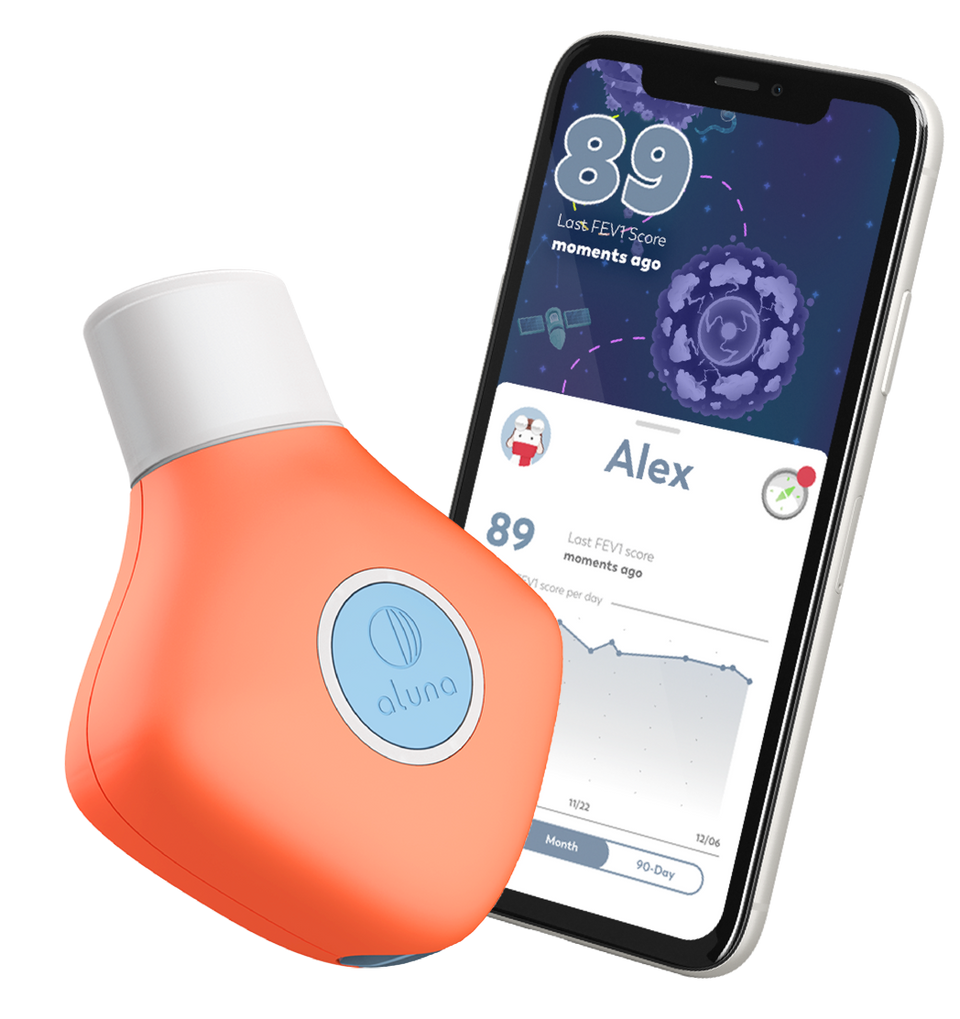 Your Aluna Dashboard
Manage your patients' data in an intuitive, easy-to-use portal.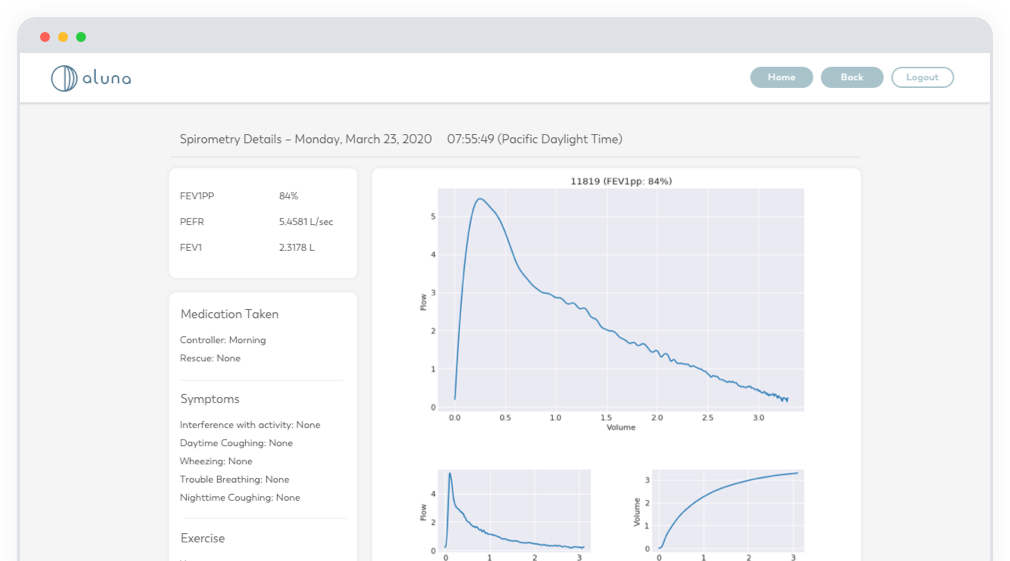 Get a holistic view of all your patients and filter them by key attributes.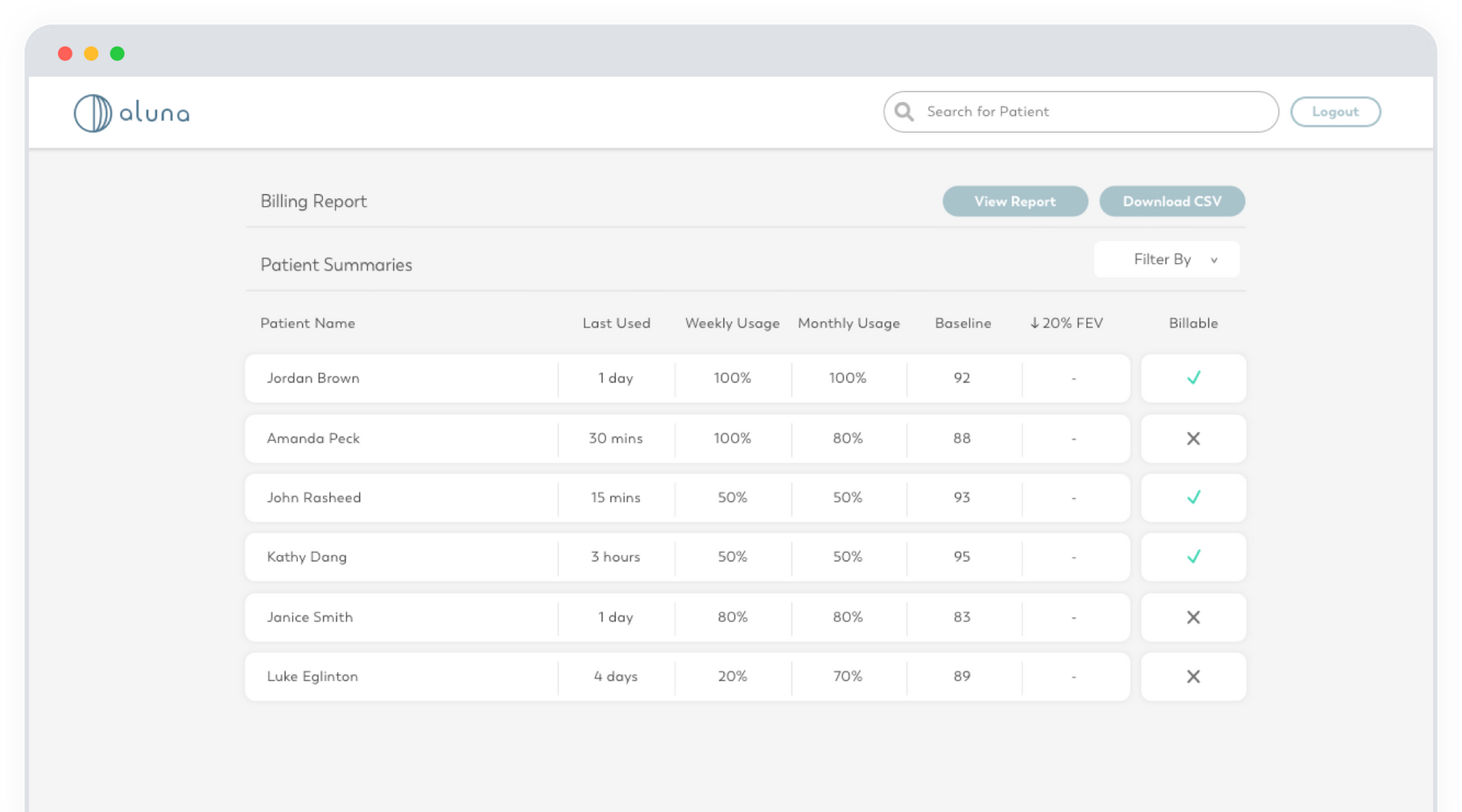 Using real-time data sync, the system automatically flags 'at risk' patients.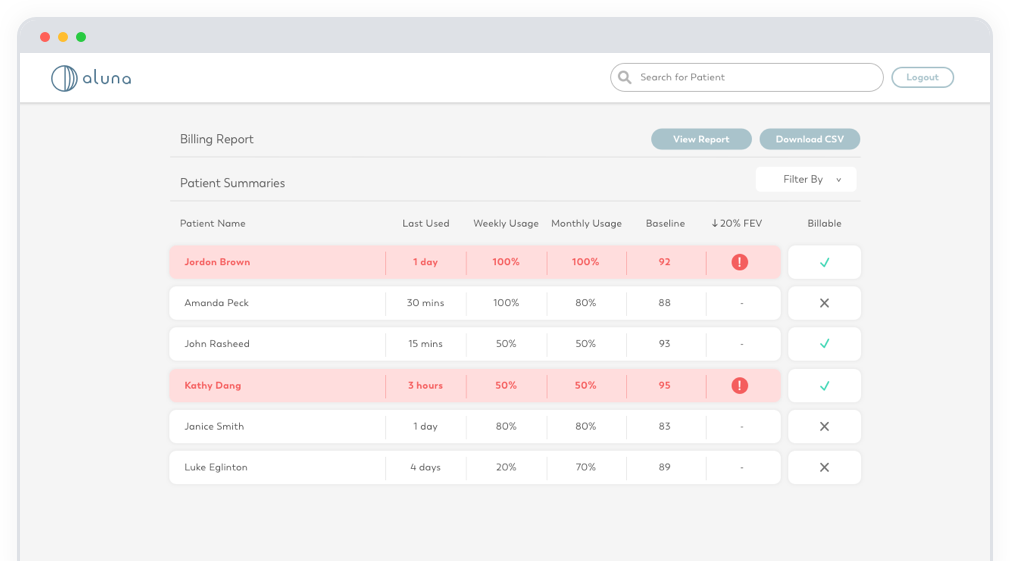 Automatically sort tasks by billing code and track time spent per patient.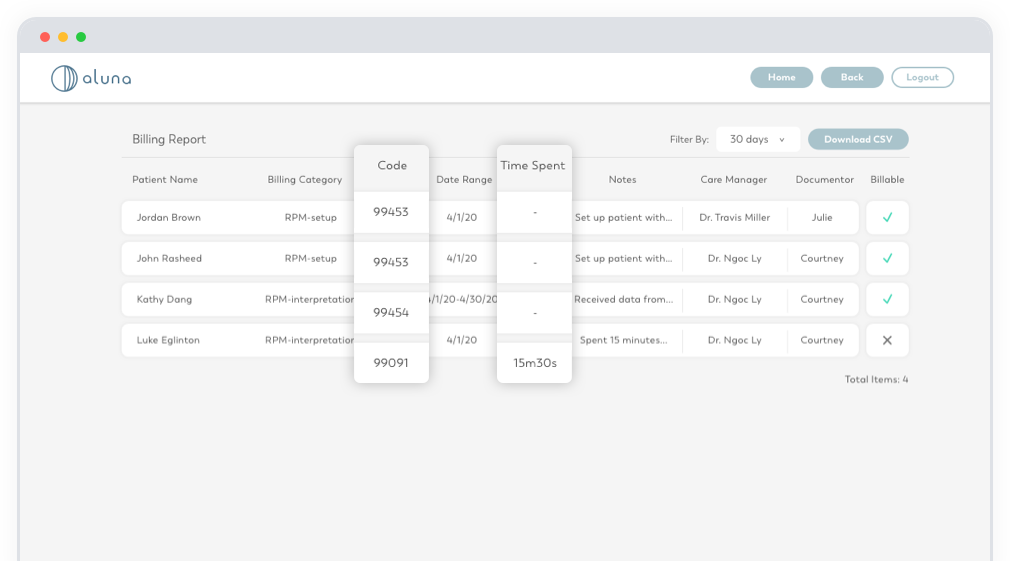 How It Works
Patient Setup
Onboard your patients easily using resources and tools provided by Aluna
At Home Use
Patients measure their lung health at home, reducing unnecessary
in-office visits
Patient Monitoring
Aluna monitors patients for adherence and alerts physicians of worsening through dashboard
Reimbursement
Physicians get reimbursed by using Aluna's time tracking tool to bill against CPT codes
What Healthcare Providers Have to Say About Aluna
"Aluna was perfectly built with a telemedicine platform that has been pivotal in supporting my patients. With Aluna, we can track symptoms, triggers, medications, lung function and composite scores to improve outcomes."
Dr. Travis A. Miller, MD, The Allergy Station
An Award Winning System
Aluna's home-based spirometer gamifies spirometry, encourages proper technique, and rewards patients for taking daily readings.
Aluna has been awarded by the National Science Foundation for the development of its respiratory management tool.
Request a Free Demo
We have programs and packages for medical professionals. Reach out to speak with a representative and find out more.
Get Demo